Characteristics of the Higashine Cherry
The breeds of the Higashine Cherry are Sato Nishiki and Benishuho.
Sato Nishiki, in particular, is the most excellent in appearance and taste. Sato Nishiki is in great demand for gifts given the taste in early summer and has an excellent reputation because of its balance between refreshing sweetness and favorable sourness.

Sato Nishiki, born in Higashine City, was named in 1928 and went out into the world. Since then, the work and commitment of our forerunners have advanced the cultivation techniques and achieved the current situation today.

What is more, the cultivation techniques for Sato Nishiki greatly contributed to improving the quality and production quantities of all kinds of cherries, including Benishuho that was developed later, making Higashine City proud of being the No. 1 cherry producer in Japan.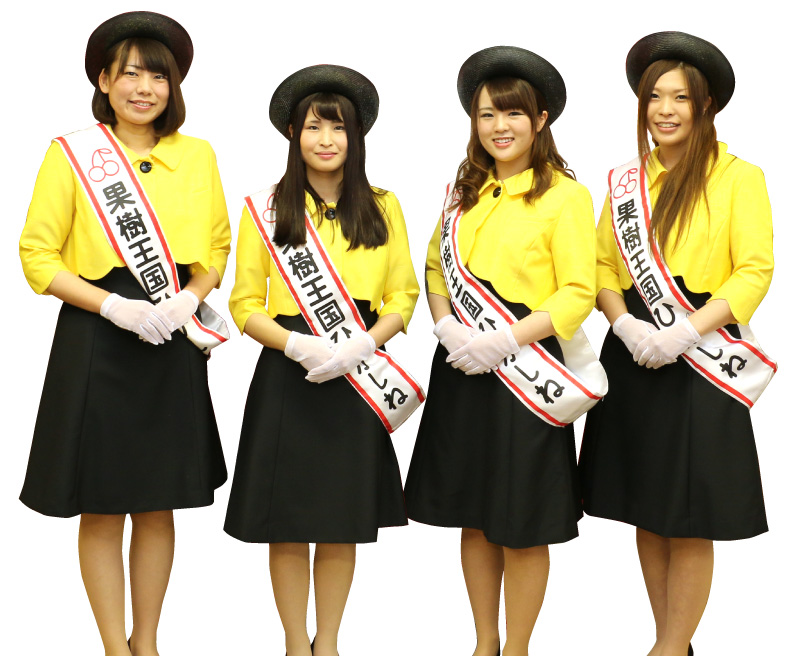 Kidama mated with Napoleon
Featuring balance between sweetness and sourness
Small pits and large edible parts
Best season: Middle to late June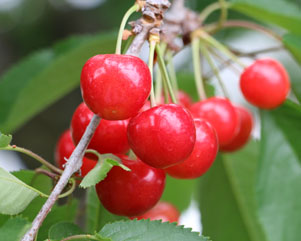 Benishuho
Sato Nishiki mated with Tenko Nishiki
Featuring rich sweetness
Hard sarcocarp and good storage life
Best season: Early July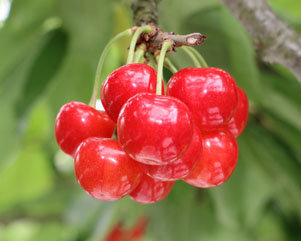 Supporting items for Higashine Cherry characteristics
Nature suitable for cherry cultivation - Deep fruit flavor comes from weather and soil.
In general, a great temperature difference between day and night favorably influences fruit growth and brings out the sweet flavor of fruit. In the Higashine Cherry producing area, the maximum temperature was 26.2°C and the minimum temperature was 14.0°C in June 2015 when cherries ripened, which means that the temperature difference reached about 12°C. In Japan, June is usually in the rainy season, but this production area has a relatively small amount of rainfall and long hours of sunshine, which also favorably influence the flavor. Regarding soil, the production area has rudaceous brown lowland soil with good drainage that was formed by the Midare River alluvial fan in the Ou Cordillera and rivers in the area. This soil is suitable for cultivating cherries, which like good drainage and air permeability; the small amount of water in the soil leads to the thick sweetness of the fruit.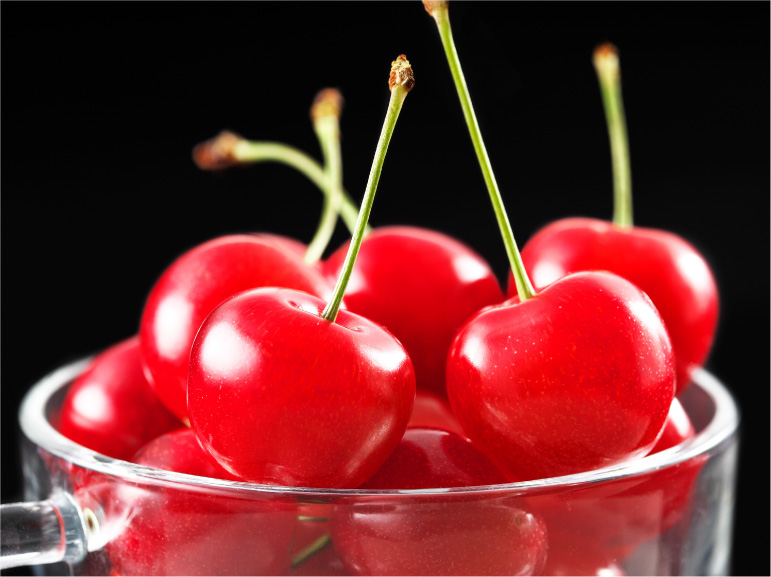 People and techniques supporting high quality
Sato Nishiki was born in Higashine City and spread around the world. Since then, many farmers have been eager to cultivate Sato Nishiki, working on the quality and production techniques, growing high-quality cherries in a stable manner.
One example is the Weather Protection Facilities developed in Higashine City. The facilities protect fruit from cracking caused by rainwater hitting the fruit; plastic sheets are stretched over the fruit fields. Spreading the Weather Protection Facilities enabled high-quality cherries to be stably produced, enabling Sato Nishiki cultivation to rapidly expand.
Even now, the whole city is working on further quality improvement. For example, we are improving production techniques for both hardware and software such as improving warming house facilities to bring the harvest time forward and instruction in cultivation techniques. Higashine Fruits Research Association, consisting of young producers, continues to study cultivation techniques.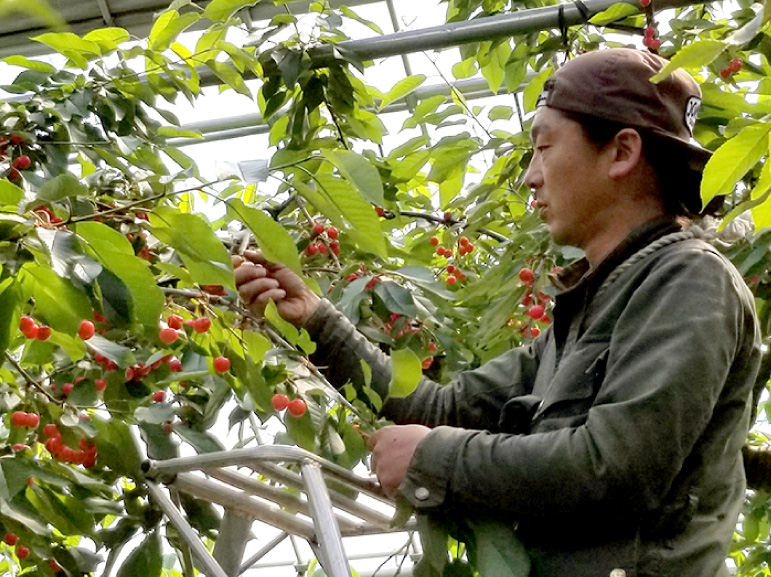 City development deeply considers the cherry
Higashine City is working on developing the city with deep affection for cherries. We have Sakuranbo Higashine Station, which uses a cherry name for the train station. What a rare station name! Higashine Cherry Marathon that has been held since 2002 has grown to a nationwide tourism marathon with over 12,000 participants. The Cherry Pit Spit Competition is also a major event in Higashine City.
We have been working on making the image of cherries to be that of Higashine City through the activities of local area organizations, including agriculture-related groups and administrative organs promoting activities in the Tokyo Metropolitan area and major markets as well as sales activities by top management, including the mayor and head of the agricultural cooperative association (JA).
These activities resulted in an excellent reputation; the Heisei Emperor and Empress visited Higashine City in June 2015 and observed cherry gardens in the city.